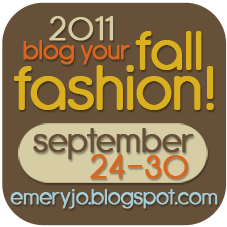 Today's post brought to you by cell phone pictures and help from a 3 year old!

My camera battery died when I went out to photography today's outfit and my backup battery is nowhere to be found. What a great backup.
I might take better ones later but I preplanned this outfit again so I could prepost my blog for day 5. It's just easier that way.
Today I have a prenatal checkup.
I love going to them.
So odd since last time I did NOT love going to them. The only good part was hearing Leena's heartbeat. The sitting in waiting room for at least an hour AFTER my scheduled appointment EVERY TIME, not so much love.
I guess that proves to me the difference in women centered care.
Fingers crossed that little Junebug will be head down and not transverse like he/she was at the last check up.
I'm in the home stretch! I go to see Rebecca every two weeks from here on out.
Leena had such a good time at dance class. Before dance started Miss April was having them dance to fun songs and it was so adorable to see Leena following along and listening like a good little girl. I knew she'd get there. It just takes getting used to the whole teacher/student idea. I wish I could set up my camera to video every class.
Here's my Day 5.
via Leena
haha, I need to find my belly band.
Then I took the reins of the cell phone to try to get detail shots.
This is what I got:
Outfit details:
Shirt: Uhhhhhh...
Sports Bra that is peeking out:
Underneath
Seriously. If you are in the market for a new sports bra (she has other styles she has just been in the midst of a move so her store isn't stocked right now) check out her store. She custom made mine and it fits PERFECTLY.
Shorts: Motherhood maternity from when I was pregnant with Leena. I cut them.
Shoes:
Free People
...MASSIVELY on sale.
Necklace:
Me
Better view of the shoes:
Better view of the necklace:
My girl looking solemn but MAN she's pretty.
Leena extremely pissed off with mosquitoes biting her.
I need to go to bed.
I can't wait to be able to catch up and see what all you ladies are wearing!
Peace and Love!