The things I love from today.

1. Waking up to my little girl.
2. Seeing all the stickers she so proudly put all over my side of the headboard before she woke me up.
3. Getting random, "I love you(s)" from Leena.
4. It being the first day of Autumn.
5. Saying the word autumn.
6. Feeling little Junebug roll around in my tummy.
7. Letting Leena pick out some flowers for herself at the store and then her giving away all but two. Keeping one for herself and one for me.
8. Seeing a good friend of mine that's had a rough week smile.
9. Enjoying a decaf pumpkin spice frappuccino.
10. Seeing Leena enjoy a kids "warm" hot chocolate from Starbucks.
11. The coolness in the air and the slight breeze dancing through the trees.
12. Playing outside.
13. Leena learning to be my little photo shoot helper.
14. Taking goofy pictures of Leena and turning it into this:


15. Watching the season premiere of Grey's Anatomy online.
16. Getting to talk to my wonderful husband.
17. Talking to Donna and her making me want all sorts of yummy vegan treats.
18. Reading stories with my girl.
19. Snuggling in bed.
20. Leena singing a song about celery.
21. Being 29 weeks pregnant.
22. Fall fashion week.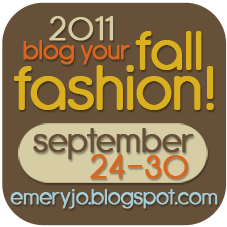 Just simple for day one.

Undershirt: Old Navy Maternity
Dress: Ebay, slightly altered by me

I hope all of you can make a list of things you loved from your day!
Happy Autumn! Now it's time to curate a list of pumpkin treats I want to make this year!

Peace and Love!